ABOUT MHS
MOLINE SENIOR HIGH SCHOOL
MOLINE, ILLINOIS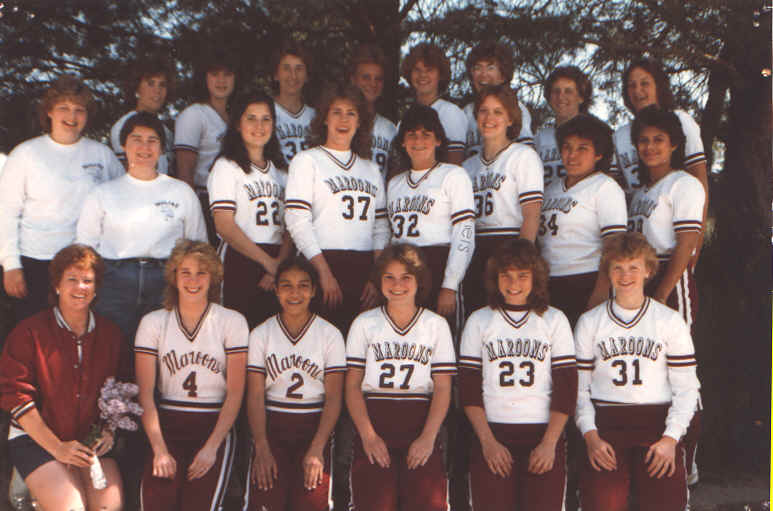 The 1984 Moline Girls Softball Team (If you see yourself, write me!!)
THESE PAGES ARE DEDICATED TO HEIDI HUTCHISON, front row, far right.(*)
LIL, the coach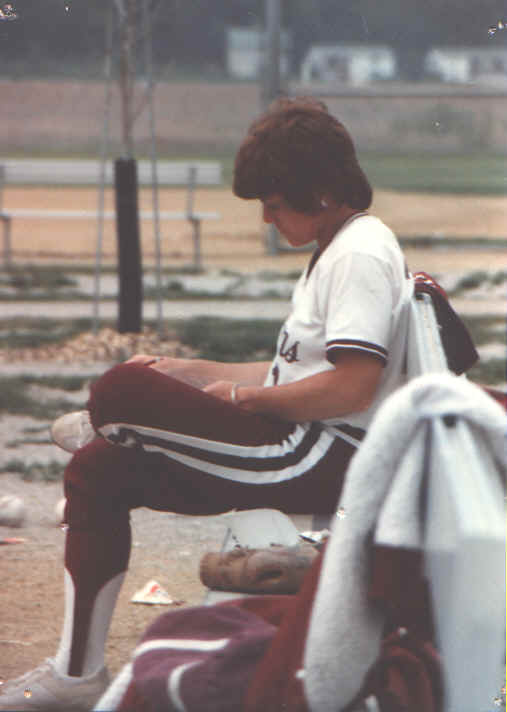 (*) Heidi Hutchison was/is an inspiration, not only to her teammates on the softball team, but to her teammates on the Moline Girls' Tennis Team, the Girls' Basketball Team, and those adults she allowed to enter her world. I was just one of those adults and I am proud to have been her coach, her teacher, and her friend. Heidi lived each day fully and in God's Grace. She is more than merely missed by all who knew her; she is loved.


1973....July...I was singing for a close friend's wedding when the notice that I was hired to teach at Moline High School came in the mail. My parents read it to me over the phone. The Watergate Scandal was in the news and I was going to be a teacher. I was actually hired the day I interviewed in June of that year.

I moved into an apartment not far from the school and met my first student. Her name was Maria. Maria showed me the "ropes" of MHS and I was off and running. She, as well as many other students certainly made me feel welcome. I taught mostly gymnastics but had the most "units" of the dreaded Field Hockey. "Rookies" always were given that sport to teach and I think I had 8 separate classes of the game. UGH! My "best" student was Nancy. She was put in my classes every time I taught it. Actually, she had the misfortune of not getting the ones she wanted so she settled for me. I made her my official "Queen" of Field Hockey. After the first class, she never had to play the game again.

I earned a mighty $9400 + $600 for the now defunct GAA (Girls' Athletic Association). I was helping the group build a float (one of about 20 I worked on through the years) for Homecoming and after listening to the radio most of the night, my battery had died. I had my trusty 1970 VW Beetle that my best friend and I had named Alexander Struttlebug the III (she already had owned #s I and II) so I was late getting home. Then the call came that my mother had died.

Mom didn't even know me right before she died. She had another stroke, her 3rd but this time she didn't win. I miss her every day and that was so very long ago.

I worked with the Gymnastics Team for years but was involved with the Track Team, the Tennis Team, Young Life, being a class sponsor, helping out with the Nerieds Swim Club (only for their shows), Cheerleaders (off and on for 17 years), and was named the head Softball Coach. I figure I can lay claim to the foundation of those teams. They went on to win the State Championship 4 times and have been in the top 3 many times. My Tennis Teams always went to the State Tournaments.

I was the Co-Director of ADC with my great friend Sue for 8 years. ADC is the Senior Variety show and one of the best things students do at MHS. Our shows were funny and dignified at the same time. They also featured the talents of the students.

I was at MHS for 17 years and they truly were "the best days of my life". I miss those students, my teacher friends, my TEC friends and experiences, my Cursillo times, and the area. Seventeen years was the longest time I spent anywhere in my life and I couldn't have asked for a better place to be than Moline High School, Moline, Illinois. To all "my kids"... thank you. And thank you for calling me 'Lil.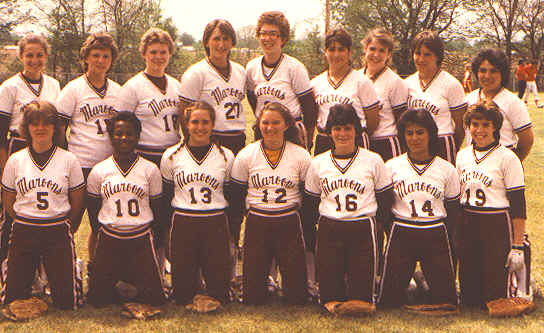 One of the Cheerleading squads (1987) MHS Softball Team 1983


Atop a mountain in Colorado at Young Life Camp 1980 or so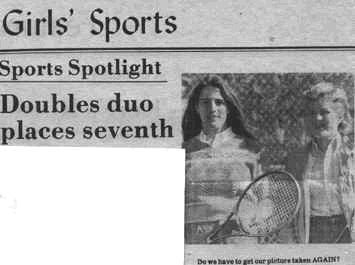 #1 Tennis Doubles Team 1983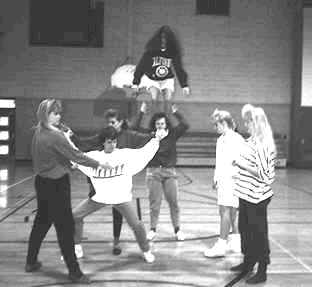 "Hands on" coaching!!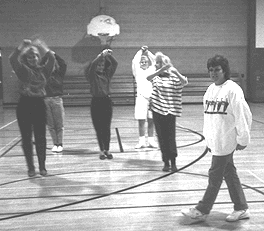 Just watching this time!!

Both boys and girls basketball teams played in Wharton Field house which could seat up to 6,000 people. It was not unusual to have the "house" packed especially with season ticket holders. Some season ticket holders willed their tickets down through generations. This picture, taken in 1973, gives you just a small idea of the size of this arena.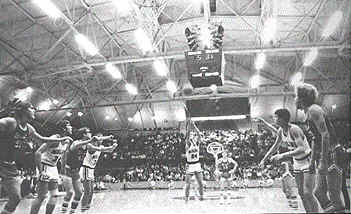 I have MANY more pictures of my students and the things they did. I will be adding them periodically but only after obtaining permission from each individual.





Animation provided by
www.animation-station.com

Background provided by
www.backgroundcity.com
PREVIOUS PAGE

NEXT PAGE



HOME

Copyright © Susan J. Brien, Ed.D.

The information on this web page is NOT to be copied by genealogy companies or persons for the purpose of ANY sale without my permission. It is FREE, however, for personal use, especially for my family.