NATURALIZATIONS

I only have the actual papers for my grandfather, Abraham Matthews and a card for a naturalization I believe is for Karl Brien. I do have papers for another who I believe MIGHT be my great grandfather, Peter Lynch. I have not included that on this page.
KARL BRIEN'S CARD ON FILE FOR NATURALIZATIONS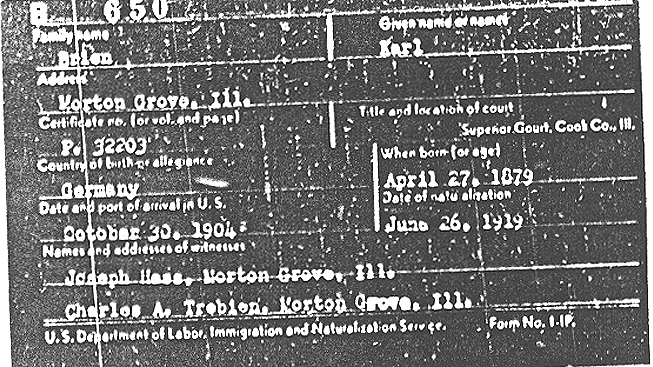 NATURALIZATION PAPERS FOR ABRAHAM MATTHEWS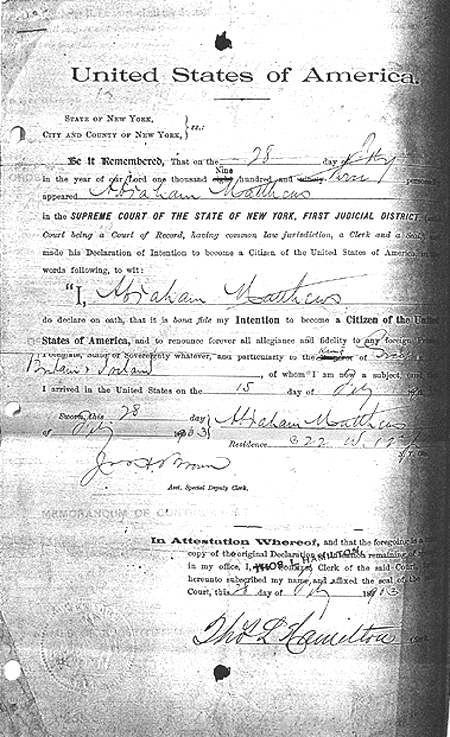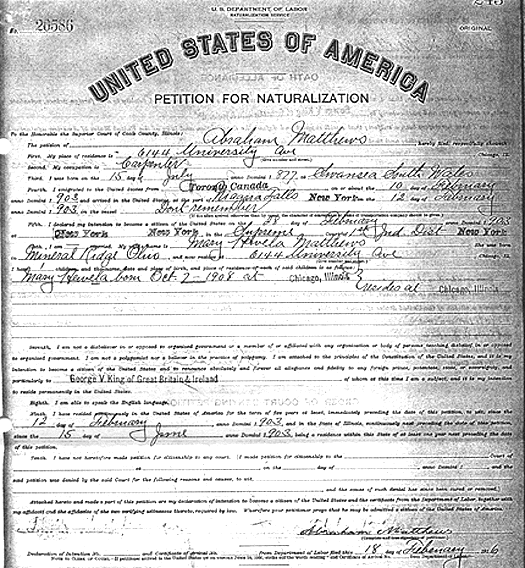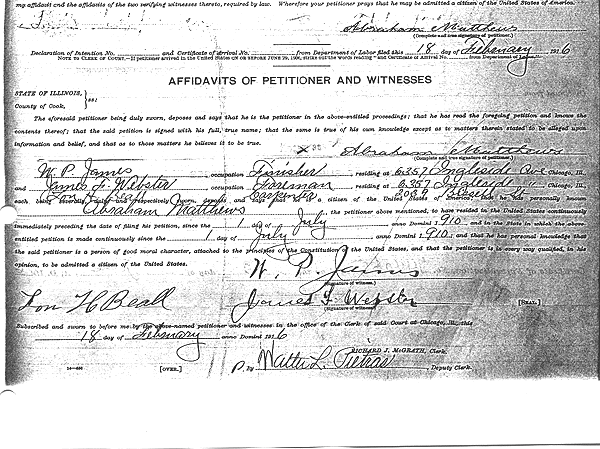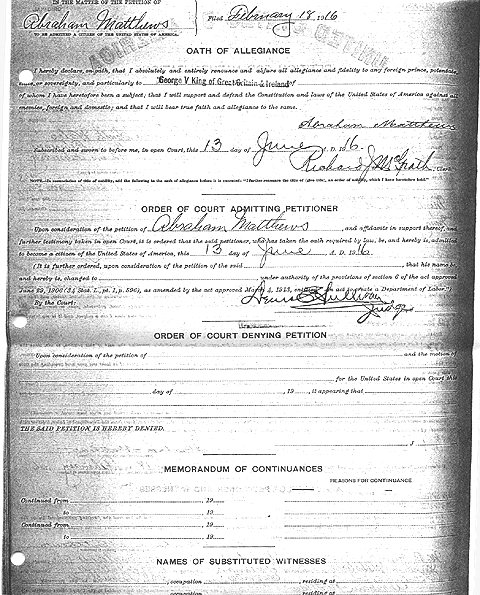 Previous Page

Next Page




Home Page


Graphics provided by:

www.roxanne.com

www.animationstation.com

© Susan J. Brien, Ed.D.


The information on this web page is NOT to be copied by genealogy companies or persons for sale. It is FREE, however, for personal use, especially for my family.