FAMILY IN WWII

THE ONLY ONE I KNOW OF AT THIS POINT IS MY FATHER, RALPH E. LILLIG. HERE IS HIS OFFICIAL "PAPER" INDICATING THAT HE SERVED AND WAS HONORABLY DISCHARGED.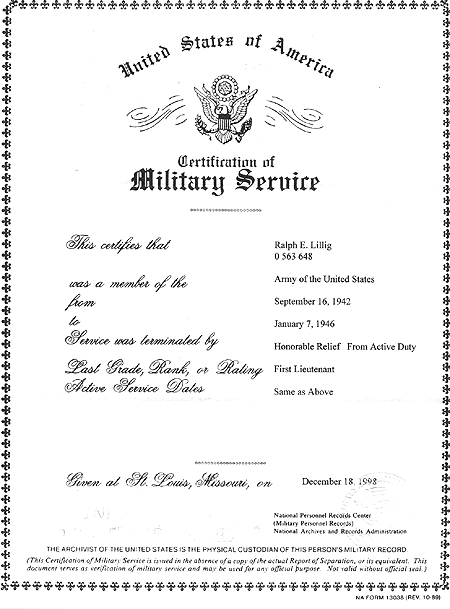 PREVIOUS PAGE

NEXT PAGE

HOME PAGE
© Susan J. Brien, Ed.D.
The information on this web page is NOT to be copied by genealogy companies or persons for sale. It is FREE, however, for personal use, especially for my family.
Graphics provided by:

www.animationstation.com

www.backgroundcity.com